Sunshine Thrift Donations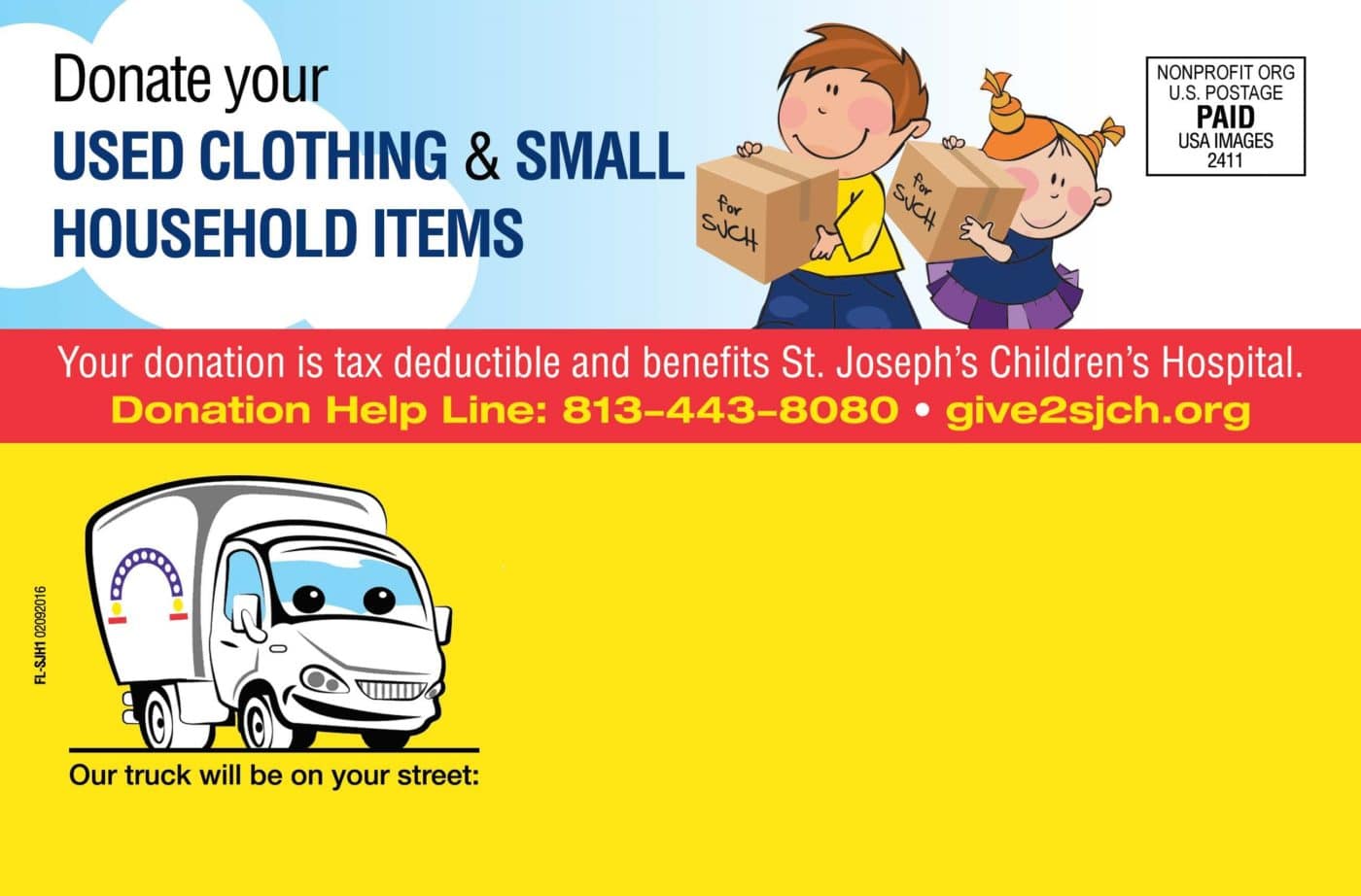 On the specified date in red, sunshine thrift will be in your neighborhood for donation pick up.
1. Place your boxes/bags CURBSIDE by 8:00 am on the date noted on the front of the card.
2. Attach the mailer to one of your bags/boxes. Any additional boxes/bags should be marked with the letters "SJCH".
3. No need to call, our truck will be on your street between 8:00 am and 6:00 pm.
To schedule a curbside pick-up by calling (813) 443-8080.
Frequently asked questions