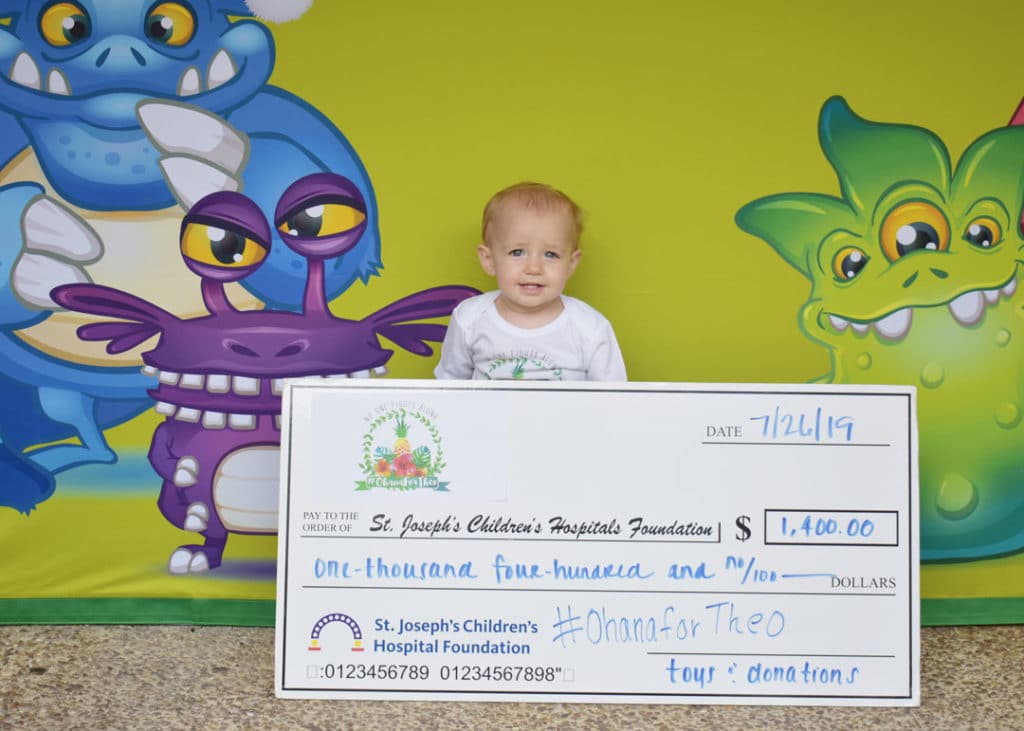 For over 65 days, Theo called St. Joseph's Children's Hospital home.
Theo was diagnosed with primary cervical Neuroblastoma, a rare pediatric cancer that presented as a tumor reaching from the base of his skull to his collarbone. At only two days old, the tumor started collapsing Theo's airway and compromising his ability to breathe, resulting in an emergent nine-hour surgery. After two more significant surgeries correcting the damages from the tumor, countless procedures and scans, Theo was finally able to take his first breath of fresh air just after turning two months old.
To say Theo fought to be here is an understatement, but thanks to the compassionate care at St. Joseph's Children's Hospital, he was able to go home. At over a year old, he is smiling, laughing, and loving life.
Theo's family was so grateful for their care, they started a fundraising page and helped raise over $800 in toys and monetary donations to help make life easier for other children in the hospital.
Hosting your own personal fundraising page is a fun and easy way to raise money to make a difference for patients and families at St. Joseph's Hospitals.