From Patients to Healers: How Three Former St. Joe's Patients Were Inspired to Return as St. Joe's Team Members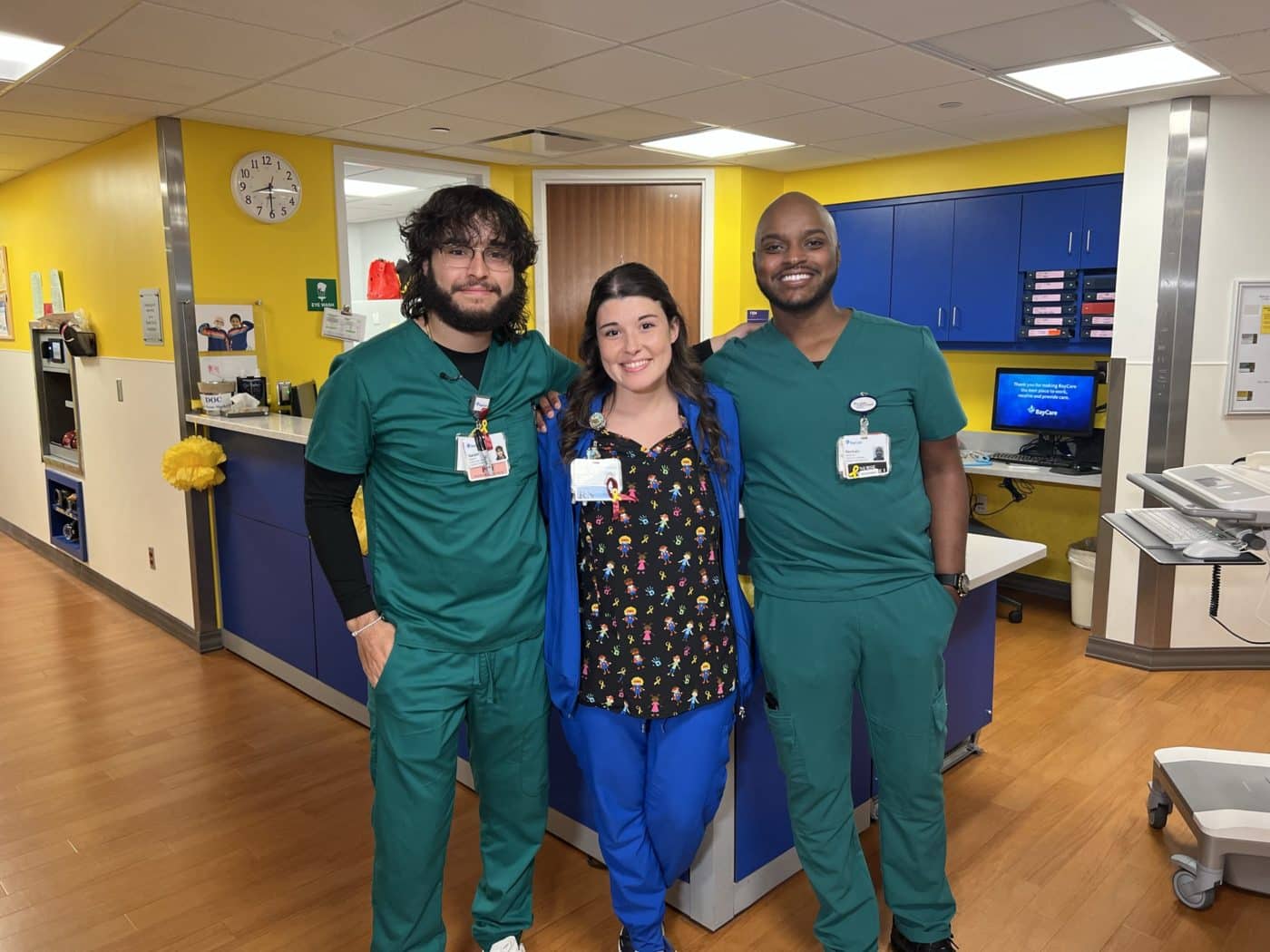 A doctor has just given you devastating news. Your child has cancer. Everything else that comes after those words seems to be a blur. Your child has cancer. What now?
Then slowly, as you begin to digest and process this new reality, you start meeting the incredible team at the Bayless Cancer Institute at St. Joseph's Children's Hospital, whose only focus is getting your child well. You learn that one of them has fought a similar fight, also at St. Joe's. And you see right in front of you living proof that not only is there hope for your child to survive, but also to one day thrive in a career of their own – maybe a career helping kids just like them.
That's what happens when families and patients enter the Hyundai Hope Unit at St. Joseph's Children's Hospital and meet Naidel Conde, Isabella Ramirez, and Norman Mangol. All three are St. Joseph's Children's Hospital team members and former pediatric cancer patients who are giving extraordinary care to others because of the extraordinary care they once received at St. Joe's.
Naidel Conde was a typical 15-year-old when Ewing Sarcoma threatened to replace his carefree teenage years with a health crisis that most adults would have trouble handling. Naidel's treatment lasted for a long and grueling year, but during that time he says his "nurses and doctors at St. Joe's made life easier. Also, my therapists and child life specialist allowed me to stay happy and keep pushing."
Although the experience left him wanting nothing to do with hospitals ever again, a few years later he found himself back at St. Joseph's Children's Hospital.
After a few years working retail and not enjoying it, he wound up switching careers as a Patient Care Technician at St Joseph's Children's Hospital. Being there again, on the very floor where he was once a patient as well as interacting with the kids, their families, and fellow team members made Naidel remember all the positive things that happened during his treatment. It inspired him to take a more active role in patient care and he is now working on going back to school to become a Registered Nurse (RN).
"The best part is talking to parents and making them feel secure in where they ended up, and that this is the best place to ensure a healthy recovery for their child. Hearing from someone who went through it always brings relief to the parents and the kids. I'm able to reassure parents that the best chance at having their kiddos back to a healthy life is trusting the strong team we have working with us here at St. Joe's."
Isabella Ramirez was also a teenager when cancer became a part of her life. At the age of 17 she was diagnosed with Stage IVB Non-Hodgkin's Anaplastic Large Cell Lymphoma and as a result spent a lot of time at St. Joseph's Children's Hospital. As dark and difficult as those days were, she remembers plenty of bright spots.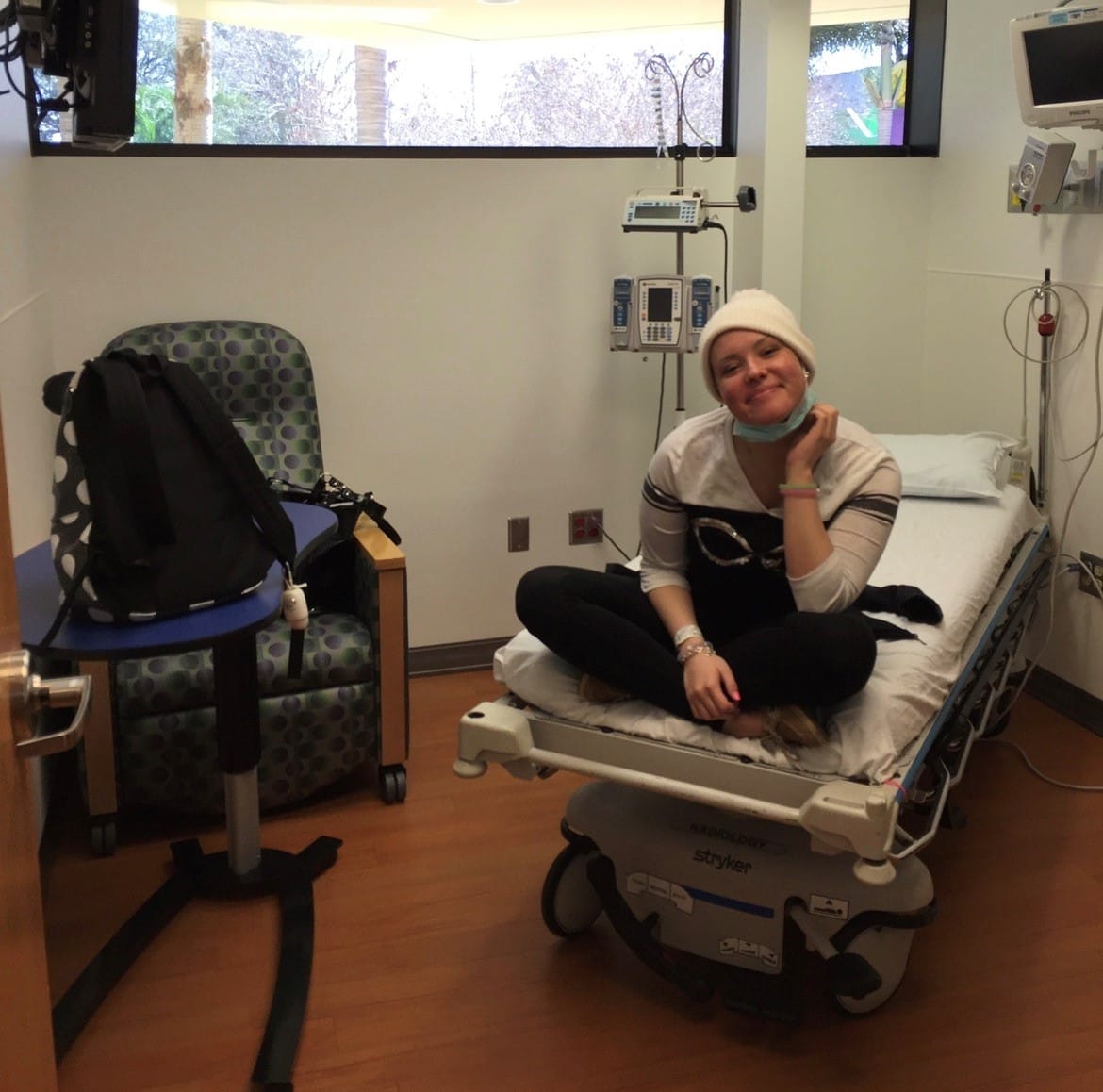 "I have many fond and funny memories of getting outpatient treatments in our infusion room. The infusion room nurses always made sure I was having the most positive, comfortable experience even on the days I was feeling my worst."
Now Isabella is one of the St. Joe's nurses who is doing the same for her pediatric patients on the Pediatric Hematology/Oncology unit at St. Joseph's Children's Hospital – the same floor she was treated on.
She was inspired to come back to St. Joseph's Children's Hospital because no matter how bad things were or how bad she felt when she was going through her treatment, the nurses and techs working on her unit always went above and beyond to make her and her family feel at home. Isabella knew she wanted to be part of the same type of genuine care that she knows is a key contributor to a positive hospital experience and is so encouraging and uplifting for someone who is facing the hardest battle they have ever faced.
"My favorite thing about working at St. Joe's is getting to meet incredible kids and their wonderful families. I get to reciprocate the compassionate and sincere care that I received when I was in their shoes. It brings me so much joy to let them know they are not alone in their fight and that they can still be kids."
Norman Mangol was 17 years old and a junior in high school when he was diagnosed with Stage 4 Enlarged B-cell Lymphoma. His treatment at St. Joseph's Children's Hospital lasted a little over two years and consisted of chemotherapy, radiation therapy, and an autologous and allogenic bone marrow transplant, which ultimately saved his life and got him into remission when nothing else worked.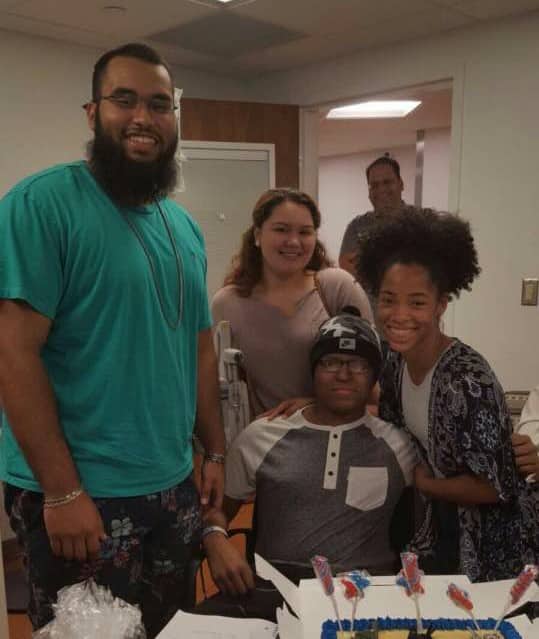 He shares that he was more than able to stay distracted from the side effects of treatment by engaging in activities like playing video games, board games, UNO (competitively, of course), and participating in hospital-wide activities like the annual prom or Halloween parade with his nurses – all of which provided relief and allowed him to feel like a normal kid in the hospital.
Norman always knew that whatever career he got into, he wanted to be able to help others and give back to his community. As a Nurse Apprentice 1 at St. Joseph's Children's Hospital, he has been able to do so in a meaningful and very personal way.
Because of the respect, love, and care he received from his St. Joe's nurses and doctors, Norman realized how rewarding nursing can be, especially when it's coming from someone that genuinely cares about their patients physically, mentally, and spiritually.
"Working at St. Joseph's Children's Hospital, specifically in Pediatric Hematology/Oncology, gives me a special connection to my patients and their families because I can usually relate to them in some way. Even though their cancer journey may be a little different than mine. I take great pride in advocating for and giving hope to others, especially when they may be at the worst point in their lives and showing that they aren't alone regardless of treatment or just life in general. Whether it was my healthcare team, friends, or family, I was never alone at St. Joe's and never felt alone. I wish to give this feeling back to everyone I come across. That's what this is all about for me."
Thanks to team members like Naidel, Isabella, and Norman, who truly embody the spirit of St. Joseph's Hospitals, our organization continues to fulfill its mission of delivering exceptional patient care. It is our team members' unwavering commitment and tireless efforts that define St. Joe's, making it a place where the well-being and care of our patients take center stage. Our team members are the heartbeat of St. Joseph's Hospitals, and their dedication is what sets us apart, ensuring that every patient receives the highest quality of care.