Rays' Pitcher Blake Snell Gives and Games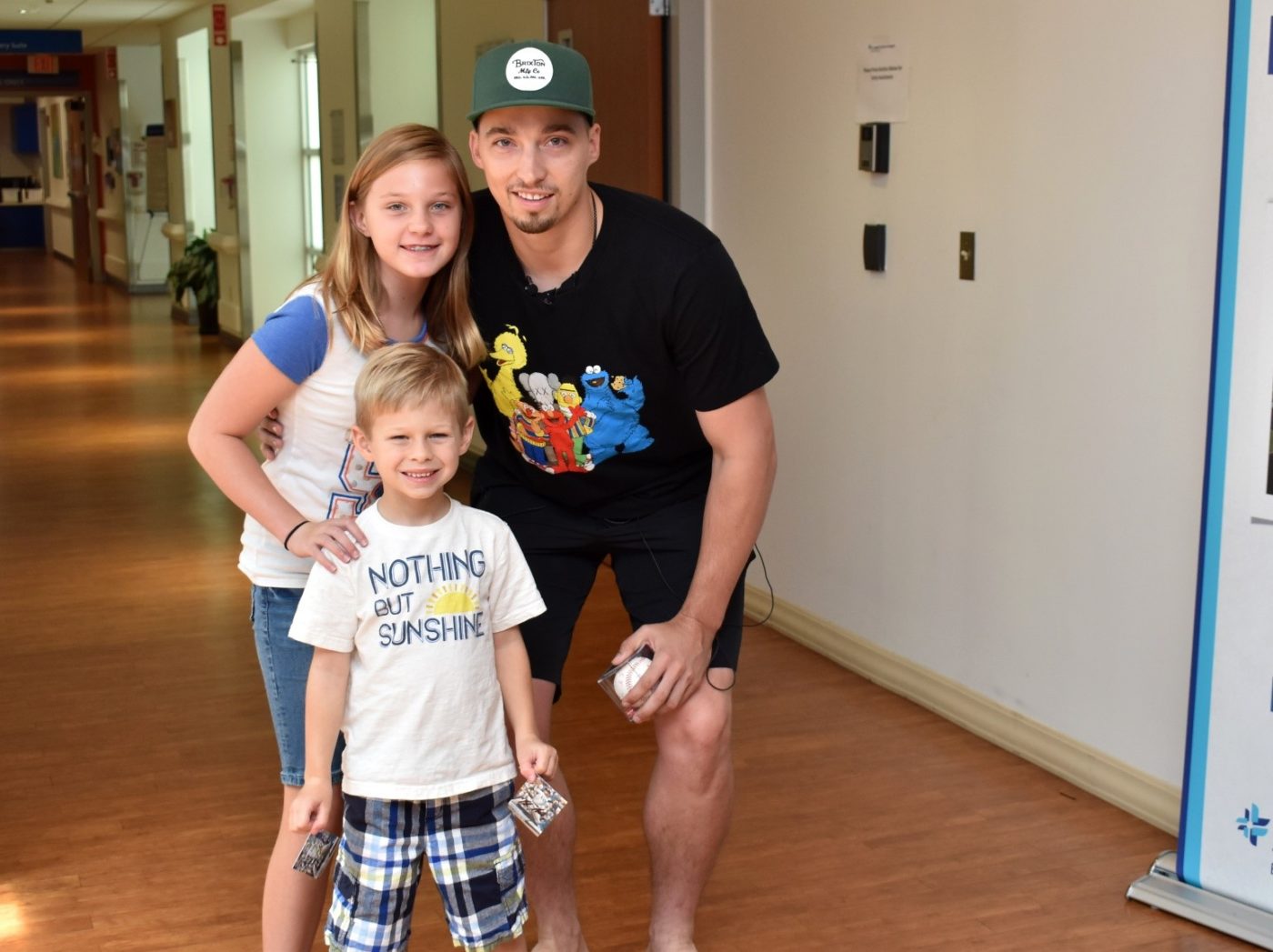 Tampa Bay Rays starting pitcher and 2018 American League Cy Young Award winner Blake Snell presented a $20,000 donation to St. Joseph's Children's Hospital. A portion of the funds was used to purchase 10 GAEMS personal gaming systems equipped with Xbox and PlayStation consoles, per Blake's request. Blake is an avid gamer himself and was inspired to donate the gaming technology as a way to give back to the kids in the community.
During the visit, Blake spent time playing video games with pediatric patients, answering questions about his love for video games and baseball.
Click here to learn about sponsoring a lobby event.