Big-Hearted Donors Helping Heal Little Hearts
A heartfelt thank you to the Covelli Family and Panera Bread's employees and customers for a decade of support for St. Joseph's Children's Heart Institute. Their annual Valentine's Cookie Campaign has raised over $275,000 to help heal little hearts in our community.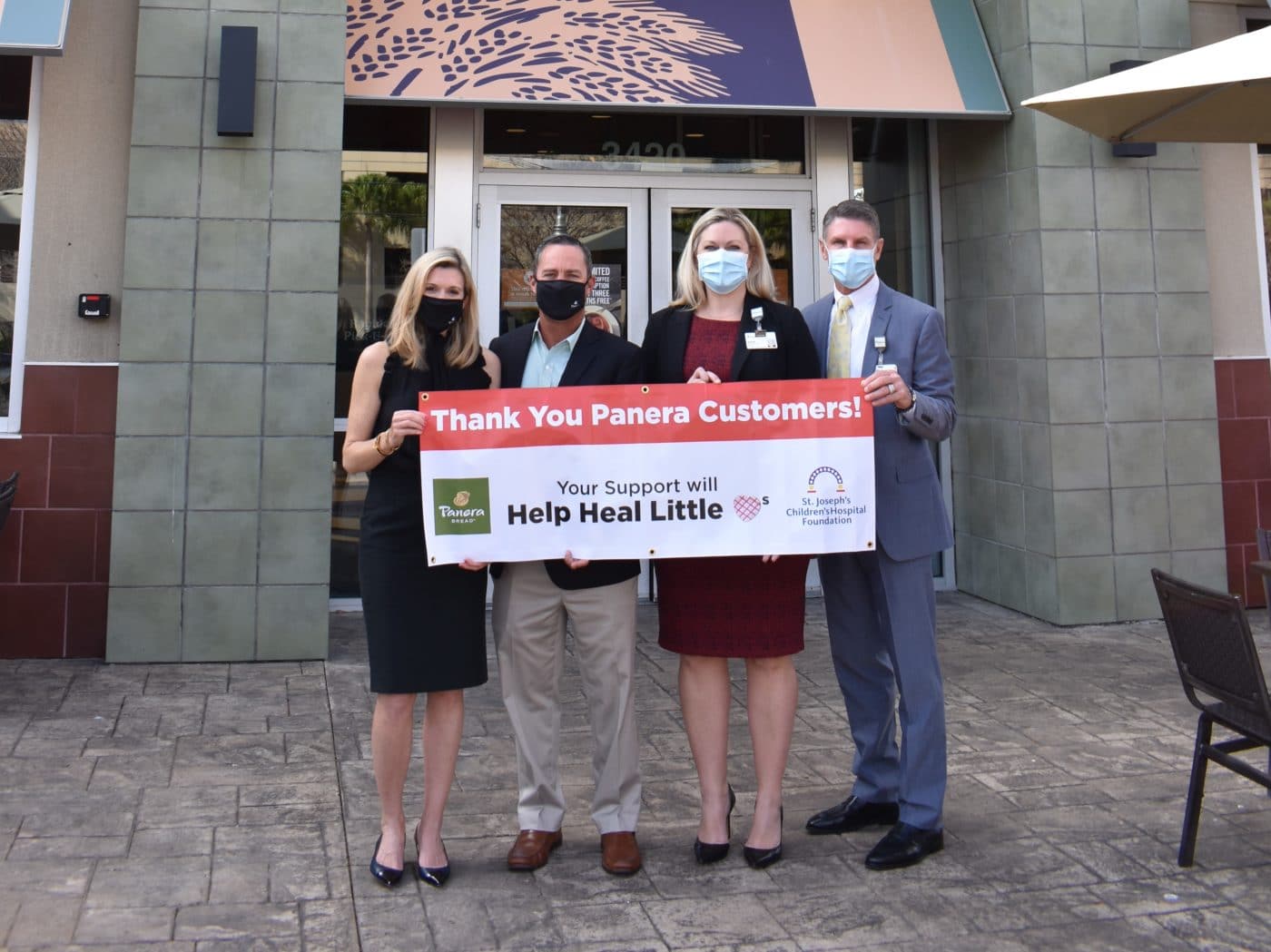 From February 1-14, participating Tampa-area Panera Bread bakery-cafes owned by Covelli Family Limited Partnership donated 100 percent of the proceeds from every Heart Cookie purchased to St. Joseph's Children's Hospital's Heart Institute. Panera also collected donations in their Operation Dough-Nation Community Breadboxes throughout the entire month of February.
"We are grateful for the ongoing support from Panera Bread and its customers," said St. Joseph's Children's Hospital President Sarah Naumowich. "St. Joseph's Children's Hospital's comprehensive heart center is a regional referral center for pediatric heart surgery and the diagnosis and treatment of congenital heart defects, and your heartfelt generosity will make a difference in the lives of critically ill children in the Tampa Bay area and beyond."
"We are so thankful for all of the heroic doctors, nurses, and medical personnel for taking care of our Tampa Bay community with compassion and unwavering dedication" said Kevin Ricci, owner of Covelli Family Limited Partnership, a franchisee of Panera Bread. "On behalf of all of our 29 local Panera Bread bakery-cafes, we invite everyone to join in our efforts to give back to St. Joseph's Children's Heart Institute."